Indoor Garden Ideas for Your Small St. Louis City Apartment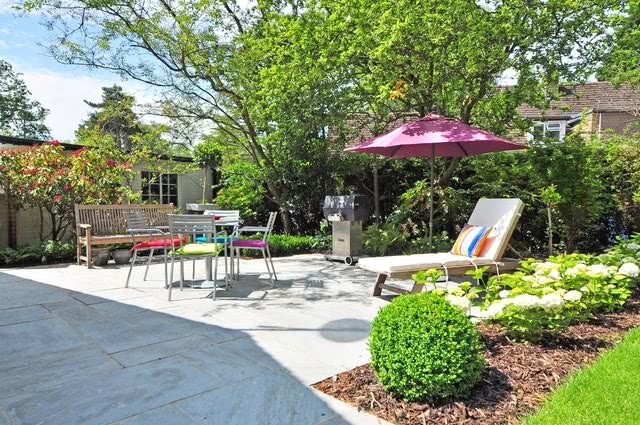 Having a garden is a fun, beautiful and budget friendly experience. It comes with many benefits including environmental stability and an increased level of knowledge about how to grow your own food and take care of the earth's natural gifts. Plants are also known to provide internal benefits like increased feelings of calmness, joy and peace. And having plants in our homes can make us feel one with the world around us. It is important to choose your plants thoughtfully as different types of plants will each provide a different aesthetic to your home, and they will each provide different benefits as well. Some great options to look for and learn about include herbs and foods, succulents, tropical plants and air purifying plants.
Do you want to bring the life of the outdoors into your home but you're worried your indoor space is too small? No need to worry. There are plenty of clever ways to create a garden oasis in a small apartment without compromising space.
Indoor Vertical Wall Gardens
Vertical gardens present unlimited possibilities to any home are apartment no matter what the square footage. A steel mesh vertical garden is perfect for a small home and you can add any additional items you like to the steel mesh to give your vertical wall extra artistic character. Take notes from Lana Red's blog for DIY inspiration and a visual how to guide. You could also purchase steel mesh baskets and hang them on a wall to create shelves for planters.
You can also bring some common outdoor garden items inside to create an indoor vertical wall garden. A palette wall for example is simple to create and provides a very earthy urban touch to a home. An outdoor trellis makes another simple and stunning indoor vertical garden.
An ivy wall is perfect for any indoor vertical garden. Ivy really brings an extra element of life inside a home and it looks especially good climbing a wall. Follow the links below for even more vertical garden ideas for your urban St. Louis home.
Indoors or Out: Tips for Creating a Vertical Garden | Apartment Therapy
8 Easy Ways to Create a Vertical Garden Wall Inside Your Home | Decoist
Skinny Planter Stands
DIY a skinny planter stand to fit perfectly in an awkward nook or to slide up against a wall. Elsie and Emma at A Beautiful Mess give you a complete list of what you will need and a step-by-step how to guide on how to assemble your planter stand.
A tomato cage plant stand is another great way to save space because it can fit in just about any nook or cranny in your home. Making a tomato cage planter is simple, quick and inexpensive and it will take up as little space as possible. Just follow this simple DIY at hometalk.com to get started.
If you are not quite the DIY master and prefer to find the perfect planter stand for your small home in the stores, look no farther than your St. Louis IKEA.  Your local IKEA has planters of every size and shape so you will easily be able to pick the perfect fit for that empty space you have in mind.
36+ DIY Plant Stand Ideas for Indoor and Outdoor Decoration | Don Pedro
20 DIY Plant Stands That Let You Explore Your Creativity | Born Off Side
Bar Cart Plant Gardens
Bar carts are among the most versatile décor and storage item you can have in your house or apartment, especially if you are limited on space. A bar cart plant garden is perfect for small house plants and you can mix other useful and decorative items in your garden as well.
With a bar cart you can easily mix plants and cocktail items together and even use the planter bar cart for entertaining guests! Take notes from The Glitter Guide. This is a perfect idea if you have a small balcony or outdoor space you would like to utilize for entertaining.
If you want to use a bar cart strictly for planting and growing purposes,  reference One Kings Lane for ideas on how to swap out your cocktail supplies and create a complete indoor bar cart garden. Bar carts, especially the Raskog cart from IKEA, are perfect for growing specific plants like herbs or succulents. Follow these three tips from The Kitchen to set up your bar cart as an herb garden. If you prefer succulents in your home, Succulents and Sunshine is your go to place to learn how to plant a succulent garden in a bar cart.
Styling a Bar Cart With Plants and Bottles in Your Home | Inspire and Create
10 Modern Bohemian Décor Steals at Target for Bar Cart Decorating | Franc & Eli
Hanging Gardens
Hanging gardens are perfect for inside an apartment because they take up a surprisingly minimal amount of space and they are a beautiful addition to a home. A garment rack hanging garden makes a creative minimalist statement and is perfect for your small St. Louis home. Courtney and Jeffrey's home in Brooklyn, New York features a long garment rack hanging plant stand as well as many other ideas to incorporate plants into your apartment décor theme.
A hanging chandelier garden is another out of the box and very creative way to showcase and indoor garden without compromising square footage. This pot rack chandelier from The Garden Glove could easily be made for indoors and it would look perfect above a kitchen counter or island.
A great way to find ideas for hanging plant chandeliers is by searching through wedding chandelier ideas on Pinterest. A rustic indoor ivy chandelier like this one on oncewed.com would look lovely in your apartment any time of the year and the candles add an extra touch of life to the piece.
3 Stylish Garment Rack Storage Ideas | Kmart
LED Hanging Garden Plant Potted Lamp Chandelier Light | Banggood
Plant Room Dividers
Room dividers are usually necessary in any type of small apartment but especially for you St. Louis studio dwellers. A plant room divider is a gorgeous and sustainable way to separate your sleeping area from your living area. There are many ways to setup and design a room divider. One way is to use a low and open shelving unit and fill the shelves with potted plants. Another great room divider is this minimalist grid lined vertical planter box.
You can really use just about any structure to divide a room. Pairing a tall basic shelf with a ladder shelf is an effortless way to divide a space and you are free to store all of your favorite items including your greenery here right in the middle of your space.
Yet again, your St. Louis IKEA store is the place to go to find modern room dividers that are inexpensive and easily transformable. The IKEA Socker Pedestal with bucket storage is a perfect option for planting, growing and separating one space into two.
5 Smart Room Dividers for Small Spaces | IKEA
House Tour: A Plant-Filled Thoughtful Chicago Home | Apartment Therapy
Mini Windowsill Gardens
Not looking to create a huge garden in your home but you still want a little greenery in just the right places? The mini windowsill garden is your go-to solution. A succulent garden or herb garden is perfect to fit snuggly on a windowsill.
Elsie and Emma of A Beautiful Mess blog spot created a DIY window ledge plant shelf with greenery, colorful florals and matching terra cotta pots. Follow their blog post for a complete how-to guide. This Brooklyn couple created a built in window box planter to fit perfectly between a kitchen window and the countertop. This install is a beautiful way to make use of dead space and bring the outdoors into your home.
Deciding how you want to put together your mini windowsill garden can be difficult because there are so many options. Fresh Design Pedia has cultivated a list of 26 different windowsill decoration ideas for your home to help you decide what fits best in your unique space. A tiny terrarium is a great idea if you are a little too indecisive. IKEA's Socker Terrarium is perfect for showcasing greenery on a sunny windowsill.
11 Best Vegetables to Grow on a Windowsill | Balcony Garden Web
15 Inspiring Indoor Windowsill Gardens on Instagram | Domino
Water Gardens
Be extremely unique and eclectic by creating a water garden to display in your apartment. Most indoor water gardens are small so you don't have to worry about taking up a lot of space. And water gardens are special décor pieces that you don't see very often so prepare to amaze your guests and yourself!  Get yourself started with Apartment Therapy's no-soil and zero maintenance method for growing houseplants.
Water gardens are simple to make and require little to no maintenance. Take advice from The Merrythought blog. These bloggers will give you a complete how-to guide including a list of materials needed and inspiring images to make you feel "merry." If you are looking to create a smaller type of water garden with a little more color, Martha Stewart's lily pond in a vase gives you just that, and it is simple and beautiful in any space.
Indoor Aquaponics is known to be the most efficient indoor gardening tactic. The best way to start out is to create a small Mason jar hydroponic system. Your mason jar will be a mini aquarium and a garden. Bacteria from the will turn into nitrates that the plant uses as food and in turn clean the water for your fish! You will have to clean your mason jar regularly in order to keep your mini ecosystem healthy. Learn how to make a self-cleaning canning jar aquarium at Health Starts in the Kitchen.
The Best Indoor Plants that Grow in Water| House Plant Girl
Mason Jar Aquaponics | The Life Aquaponic
Small Plant Wreaths
Wreaths are not only useful for your holiday decorating anymore. Wreaths make perfect mini gardens in your home. Small plant wreaths are perfect for indoors and there are many different kinds you can make. An herb wreath is extremely useful to have around the kitchen area, especially if you are an avid cook. This herb wreath by Sweet Paul is made with moss and potted herbs.
Does your contemporary St. Louis apartment need a little spice? A succulent wreath is a great indoor décor item. You can mix types and colors or keep it minimal and simple. The choice is yours. Live Craft Love is the perfect blog spot for guidance on how to create a simple succulent wreath for your home.
Want to challenge yourself with a DIY project that will make a lasting artistic impression? This terra cotta planter wreath will challenge your creativity and when you have completed the project, leave you with a work of art that you will love forever. This wreath can be made with ivy, succulents, herbs or a mixture of things, so make it your own!
Living Wreaths | Super Seeds
How to Keep Your succulent Wreath Alive and Looking Good | Joyus Garden
Adding a touch of nature to your small St. Louis apartment is a wonderful way to be one with nature and brighten up your space. Herbs in the home not only provide delicious dinners, but they also make your home smell great. Air purifying plants create fresh air in your home which always makes a small space feel bigger. You can create indoor gardens of any shape, size and aesthetic using everyday household items that you already have in your home. Adding plants to your small space is simple and fun. An indoor garden will make your small apartment space feel bigger and make it a happier place to live, work and play.
11 Indoor Gardens for Small Spaces | Domino
Indoor Plant Guide – 5 Beginner Plants You Can't Kill | K is for Kani
Indoor Herb Garden Ideas and Gardening Tips | Homesteading
How to Grow Your Own Food in an Apartment | Smart Money Simple Life
ANNY& Indoor Jungle! | ANNY& Blog Spot
Top 24 Awesome Ideas to Display Your Indoor Mini Garden | Woohome
15 Unique Indoor Plants that Will Liven Up Your Home | Country Living